Print Friendly Version
Check your settings when you are happy with your print preview press the print icon below.
Show Obituaries Show Guestbook Show Photos QR Code

Print
September 6, 2021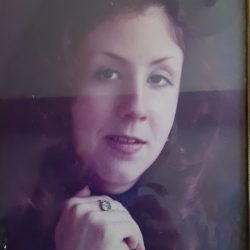 Visitation: Sunday, September 12th 2:00-5:00 p.m. Chesmore Funeral Home of Hopkinton
Funeral Service: Monday, September 13th 10:30 a.m. Chesmore Funeral Home of Hopkinton
Burial: Following the service at Blue Hill Cemetery in Braintree
*Face masks must be worn inside during funeral services

Add A Condolence / Photo Album
Posted by:
Michael H.
Posted on:
September 22, 2021
Greg, We just learned of the loss of Janet and of Dave. I can only begin to imagine the depth of grief that you and your children are experiencing. May the Spirit comfort and strengthen you all and keep you close together. --Michael and Sue
Posted by:
Donna Richard
Posted on:
September 12, 2021
I am deeply saddened by the news of your loss. I pray that God will grant you the strength. . Remembering her wonderful and gentle soul will forever remain in my heart. My most sincere condolences.
Posted by:
Tom & Debra Richard
Posted on:
September 12, 2021
We are sorry to hear of Janet's passing, our condolences to all of the family. Janet was the neighbor of my husband Tom Richard of the Richard family next door to Janet's mom and dad, so they all grew up together. Again our thoughts and prayers are with you and your family.
Posted by:
Ooi Elizabeth
Posted on:
September 8, 2021
My dear sweet friend, from years and years ago, I love and miss you so. You always took care of everyone around you. I cannot believe you are not here to share your jokes and stories as you used to do back in the day when we young. You are will always be loved. You will always be remembered. Love, Beth H Ooi
Posted by:
Nick
Posted on:
September 8, 2021
Eric, I am so sorry for the tragic passing of your Mom, please know that you and your family are in my thoughts and prayers and that I'm here for you, sending you and your family lots of love, May she rest in eternal peace, and may the Lord take her into his bosom and may he give you Love and Comfort during this very sad time, In Jesus' Name Amen 🙏🏼
Posted by:
Leggs
Posted on:
September 8, 2021
Eric, I pray that you and your family have the strength and courage to get through this horrible loss. I am so very sorry for your loss. I can't imagine what you are going through but know that your friends are here for you always. ❤️❤️❤️❤️❤️ -Leggs
Posted by:
Anonymous
Posted on:
September 8, 2021
Titus family , I am so deeply sorry for your loss of a amazing wife and mother . I wish for you comfort and peace . Love Eric's friend Mer
Posted by:
Anonymous
Posted on:
September 8, 2021
Eric , I am so sorry on the loss of your mother . She was a amazing mom and a beautiful woman. I hope happy memories fill your heart . Remember how proud she is of you and everything you are accomplishing . She is always with you. I love you . Mer
Posted by:
Esther DeMicco
Posted on:
September 8, 2021
I am so very sorry my Dear Eric.. I am praying for you and your family for Comfort from Our Dear Father in Heaven in the Precious Name of Jesus Christ...love always Esther