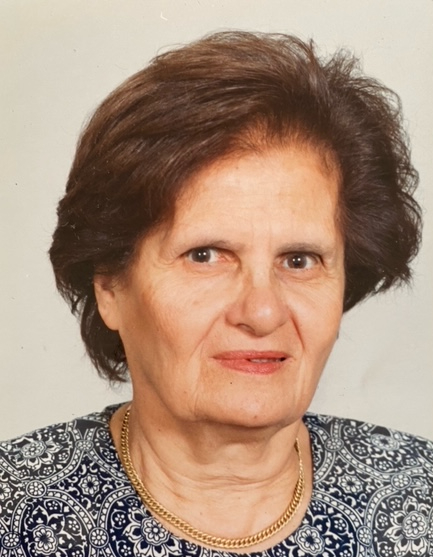 March 1, 1926 - January 10, 2022
Visitation: Friday, January 14th 9:30 -10: 30 a.m. at the Chesmore Funeral Home of Holliston
Funeral Mass: Friday, January 14th 11:00 a.m. Saint Mary's Church of Holliston
Burial: Friday, January 14th, following Mass
*Face masks are required to be worn in the funeral home and church
Roslindale-
Marta Hasrouni, 95, of Roslindale, passed away Monday, January 10, 2022. Born in Kfardebian, Lebanon, she was the daughter of the late Douba and Georges Zogheib. She was the wife of the late Khalil Hasrouni.
Mama was a devoted and loving wife, mother, grandmother, sister and aunt. She loved entertaining, cooking for her family and friends. She had a passion for the arts in the form of dance, movies, and floral design. She was a good friend to many. She loved life, worked tirelessly, and laughed hard. Prayer was the center of her life, in good times and bad. Her faith in God helped her overcome all the adversities of life. Her legacy is one of love, kindness, and service.
She is survived by her son,  Nabil Hasrouni and his wife, Sharon Hasrouni of Roslindale; her daughter Najat Whalen and her husband, Anthony Whalen and their children, Mary Theresa and Joseph of Holliston; Samia De Simone and her husband, John De Simone of Hamilton and their children, Thomas and Michaela. She is also survived by many nieces  and nephews in Lebanon.
Visitation will be held on Friday, January 14th from 9:30-10:30 a.m. at the Chesmore Funeral Home of Holliston, 854 Washington St. A funeral Mass will be celebrated on Friday, January 14th at 11:00 a.m. at Saint Mary's Church of Holliston. Burial will follow in the parish cemetery. In lieu of flowers, donations may be made to Saint Mary's Church, 8 Church St. Holliston, MA 01746. Please note, face masks are required to be worn.