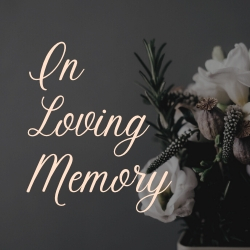 Visitation: Saturday, September 18th 9:30-10:30 a.m. Wetzel and Son Funeral Home, Willow Grove, PA
Funeral Service: Saturday, September 18th 10:30 a.m. Wetzel and Son Funeral Home, Willow Grove, PA
Burial: Following service at 11:45 at Hillside Cemetery in Roslyn
Harry F. Bonnet Jr, 93, passed away in Framingham, MA on August 23, 2021. Born in Philadelphia, Pennsylvania, he was the son of the late Rose (Cardillo) and Harry F. Bonnet Sr. He was the husband of the late Anna Mae (Warren) Bonnet.
Mr. Bonnet's obituary is pending at this time. His services in Pennsylvania are listed below…
Visitation  will be held on Saturday, September 18th from 9:30 to 10:30 AM at Wetzel and Son, Willow Grove, Pennsylvania. A funeral service will follow visitation at 10:30 AM. Following the service, burial will be held at 11:45 AM at Hillside Cemetery in Roslyn.