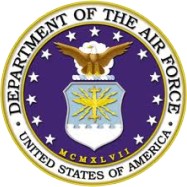 Holliston-
John Francis Coffey Sr., 93, of Holliston, passed away after a lengthy illness, on Friday, January 8, 2016 at the Timothy Daniels House in Holliston. Born in Brighton, he was the son of the late Josephine (Veno) and Daniel Coffey. He was the loving husband to Ruth (Cotton) Coffey of Holliston.
A graduate of Belmont High School, John also attended Newman Prep, MIT and Goethe -Institut of Boston. John was a United States Air Force Veteran and loved to read books of history and poems and enjoyed German music.
Besides his wife, he is survived by his children, John F. Coffey Jr. and his wife Janet Henderson of Holliston, Donna M. Andersen of Easton, and Cynthia Beaudoin and her husband Andre of Uxbridge. He also leaves 5 grandchildren, Corey Hughes and his wife Jessica of Burke, VA, Matthew Hughes and his wife Lauren of Hudson, NH, Vincent Coffey and Crockett Henderson Holliston, Katherine Andersen of Quincy; and two great-grandchildren, Benjamin and Reilly Hughes. He was predeceased by his sister, Marjorie Leary.
A mass of Christian Burial will be held on Monday, January 11th at 11:00a.m. at St. Mary's Church of Holliston. Burial and committal service will take place at 1:30p.m. at the Massachusetts National Cemetery in Bourne, MacArthur Blvd. Rt. 28. In lieu of flowers, donations may be made to St. Mary's Church, 8 Church St. Holliston, MA 01746 Arrangements are under the care of the Chesmore Funeral Home of Holliston, www.ChesmoreFuneralHome.com