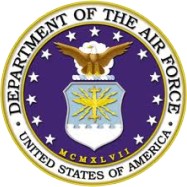 Blackstone-
Donald Warren Bliss, 74, of Blackstone and formerly of Holliston, passed away unexpectedly on Saturday, July 4, 2015. Born in Framingham, he was the son of the late Edith (Lamont) and Allan R. Bliss.
Don proudly served his country in the United States Air Force. He was a former employee of 48 years at Waters Corp in Milford. He was an avid golfer in the Water's Golf Leagues, devoted Boston sports fan, Milford Legion Baseball Fan, a Cross Roads Clubhouse volunteer and enjoyed attending his grandchildren's sporting events.
He is survived by his two children, Kenneth H. Bliss and his wife Michele of Bellingham, Wendy L. Arcudi and her husband Joseph of Milford; his 5 grandchildren, Zachary, Joseph, Giovanna, Anthony and Lucas; his brother, David Bliss and his wife Susan of Florida; as well as several nieces and nephews and his sister in law Cathy Bliss of Lowell. He was predeceased by his brother, Lawrence Bliss. Formerly married to Andra Stone of Milford and Deborah Bliss of Northbridge.
Visitation will be held on Thursday, July 9th from 5-8p.m. at the Chesmore Funeral Home of Holliston, 854 Washington St. www.ChesmoreFuneralHome.com A funeral service will take place on Friday, July 10th at 10:00a.m. at the funeral home. In lieu of flowers, donations in his memory may be made to Crossroads Clubhouse 11 Williams St. Hopedale, MA 01747 or The American Cancer Society.