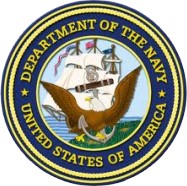 Walter "Dude" Murphy, 90, of Holliston, passed away Sunday, December 7, 2014. Born in Everett, MA, he was the son of the late Mary (McDonald) and William Murphy. He was the husband of 69 years to Vera (Ireland) Murphy of Holliston. Walter and Vera married on St. Patrick's Day in England and renewed their vows this past March 17.
A WWII and Korea Navy Veteran, Walter was a member of the Holliston VFW and marched in many Memorial Day parades. He was the founder of the Longfellow Society, which started in 1970 at the Wayside Inn. He was a technical writer for many companies and had been a religious instructor at St. Mary's Church in Holliston as well as at his church in North Carolina. He enjoyed traveling and went to many countries, as well as 49 of the 50 states. He enjoyed taking his grandchildren on road trips.
Besides his wife, he is survived by five children: Pauline Murphy of Sarasota, Florida; Dennis Murphy of Holliston; Brian Murphy and his wife Diana of Charlotte, NC; John Murphy and his wife Jeanne of Holliston; and Theresa Murphy and her husband Michael Cohen of Agawam, MA. He is also survived by 13 grandchildren and 6 great-grandchildren.
He is predeceased by his son, Roger Murphy of Hampstead, NC, and was the last of 12 children.
A Memorial Service will take place on Thursday, December 18 at 11:00 a.m. at the First Congregational Church of Holliston. Burial will follow at a later date in the Massachusetts Veteran's Cemetery in Agawam. A mass will be offered for repose at St. Mary's Church in Holliston on Sunday, January 18th at 11:30a.m. Donations in his memory may be made to Alzheimer's Assoc. 480 Pleasant St, Watertown, MA 02472 or Alz.org. Arrangements are under the care of the Chesmore Funeral Home of Holliston,?www.ChesmoreFuneralHome.com