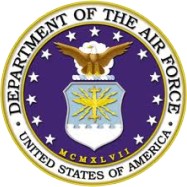 Hopkinton-
Davison M. Welch, 93, of Hopkinton, passed away Monday, March 24, 2014 at St. Patrick's Manor in Framingham. Born in Hopkinton, he was the son of the late Marjorie and Charles Welch. He was the husband of the late Eleanor (Robbins) Welch.
An Air Force Veteran and member of the American Legion, Davison was a popular local artist. He enjoyed flea markets, playing volleyball well into his 70's and collecting antiques.
He is survived by his children, Dave Welch of Hopkinton and Marjorie Fairbanks of North Carolina. He also leaves behind 5 grandchildren and 8 great-grandchildren.
A funeral service will be held on Saturday, March 29th at 11:00a.m. at St. Paul's Episcopal Church in Hopkinton. In lieu of flowers, donations may be made to Smile Train, St. Jude's or any Veteran's charity of ones choice. Arrangements are under the care of the Chesmore Funeral Home of Hopkinton. www.ChesmoreFuneralHome.com