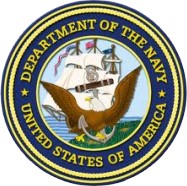 Sherborn-
Kenneth W. Rodman, 85, of Sherborn, passed away Sunday, March 11, 2012 at the Mary Ann Morse Nursing Home in Natick. Born in Boston, he was the son of the late, Anna and Meyer Rodman. He was the husband of the late Ursula (Cipoletta) Rodman.
Ken was a 1944 graduate of Winthrop High School, where he lettered in football, basketball and baseball. Following graduation, he entered the U.S. Navy and served as a quartermaster on the Midway. He was also a 1950 graduate of the Wharton School of Business at the University of Pennsylvania. Ken was the owner of Laurence Stationary Co. Inc of Framingham for over 30 years. He was a member of the Framingham Chamber of Commerce, Kiwanis, and a former member of the Framingham Country Club. A lifelong Red Sox fan, he enjoyed many sports including, golf, tennis, and walking.
He is survived by his 5 children, Dayna Doane and her husband Jeff of Holliston, Shelley Smalley and her husband Gregg of Holliston, Timothy and his wife Laura of Hopkinton, Jonathan and his wife Gretchen of Upton, and Candice Bangert and her husband Keefe of Sherborn. He also leaves behind 13 grandchildren, Hayley, Dan and Andrew Doane; Nicole, Julia and Paige Smalley; Sam, Allie and Cal Rodman; Natalie and Ben Rodman, and Zoe and Luke Bangert. He also leaves a sister, Elayne Perlstein of South Chatham.
The family wishes to thank the staff at Mary Ann Morse Nursing Home for their continued care.
Burial services were private with the family at Pine Hill Cemetery in Sherborn. A memorial reception will be held on Sunday, March 18, 2012 from 4-7p.m. at the Sherborn Inn. Donations in his memory may be made to Mary Ann Morse Activity Fund, 45 Union St. Natick, MA. 01760 Arrangements are under the care of the Chesmore Funeral Home of Holliston.