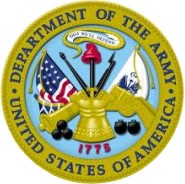 Holliston-
John P. "Busha" Larnis, 69, of Holliston, passed away Thursday, May 2, 2013 at Kathleen Daniels Nursing Home in Framingham. Born on July 4, 1943 in Framingham, he was the son of Doris (George)Larnis of Framingham and the late John Larnis Jr.
A Holliston High School graduate, John was also an Army Veteran who served as a radio operator while stationed in Germany and member of the American Legion in Holliston. Most important to him was home, family and friends. He enjoyed creating and distributing music CD's and videos, as well as gardening and reading. Busha was a self-taught musician whose band, "Busha and the C-Jammers" played local clubs, and most frequently Joey's Depot in Holliston.
He is survived by his sister Debra Larnis of Framingham and several cousins.
Visitation will be held on Sunday, May 5, 2013 from 3-6p.m. at the Chesmore Funeral Home of Holliston, 854 Washington St. A service will take place in the funeral home on Monday, May 6th at 11:00a.m. Burial will follow in Lake Grove Cemetery in Holliston.