Print Friendly Version
Check your settings when you are happy with your print preview press the print icon below.
Show Obituaries Show Guestbook Show Photos QR Code

Print
March 12, 1971 - June 18, 2022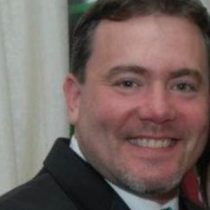 Visitation: Wednesday, June 22nd 4:00-7:00 p.m. Chesmore Funeral Home of Holliston
Funeral Mass: Thursday, June 23rd 11:00 a.m. Saint Mary's Church of Holliston
Burial: Following Mass in Saint Mary's Cemetery
Share your Memorial with Family & Friends
Robert Paul Morse Jr. 
We are sad to announce that on June 18th, 2022, the snappy dressing and
wickedly funny Robert P. Morse Jr , 51, of Framingham passed away. Son of the late Robert P. Morse Sr., Bobby is survived by his beautiful wife, Johanna (Bloom) Morse and incredible children, Jacob, Benjamin and Lillianna; along with his dear mother, Patricia (Bliss) Morse and beloved Grandmother, Anna (McMannis) Bliss. Bob leaves behind his siblings who he loved and admired: Kathy and Brian Williams and Sharon and John Stournaras, and his older sister, Susan (Morse) De La Rosa who preceded him in death. He will especially be missed by his many nieces and nephews, who adored his witty antics and infectious smile.   
Bobby had a life-long love of making his friends and family laugh with his perfectly timed one-liners and impersonations of his favorite comedians and movies. While he dearly loved his family and friends, it was widely accepted that Chevy Chase was a close second. His humor and ability to make everyone smile will be greatly missed, after all, he was kind of a big deal.  When he was younger, Bobby was quick to make friends, attending Holliston High School where he excelled in Football and became State Champion in 100m Track. Bob was especially thankful for his amazing friends whom he met when he was young and continued to be close with, their adventures becoming some of many stories in his arsenal. 
No one could tell a story like Bob could. The context, backdrop and punchline flowing together in such a way that by the end you were gasping for breath between bouts of laughter while Bob's smile spread wider with every word. It was "so Bob" as many would say. Whether it was quoting the Cable Guy or cracking a quick joke, Bob always worked hard to brighten the days of those around him. His level of empathy and kindness for others quickly gained him a reputation for being the one who always showed up to any and all wakes or funerals he was invited to. Admittedly, this may or may not have resulted in him mixing up dates and appearing at more than one stranger's services…where he graciously moved through the line, and offered his condolences to any Tom, Dick and Larry as was required. Never batting an eyelash along the way. 
Over the years, Bobby took on many roles, son, athlete, uncle, husband, father, entrepreneur, and storyteller. He spent his days with family and friends, traveling to his favorite places like New Hampshire and Chatham, golfing and skiing whilst occasionally showing up to random events in three piece suits for no other reason than he wanted to. His love of a great outfit only rivaled by his unending love of SNL. Bob was effusively proud of his three wonderful children whom he constantly talked about and admired in their own right: the personality of Jake, the kindness of Ben, and the strength of Lilly. What he believed himself to lack, he found in his children and often contributed much of their brilliance to their mother, Johanna. While many parents might say their kids admire them, it was apparent to everyone that Bobby admired his children for the empathetic, kind, and talented people they are. Nothing made him smile brighter than seeing them succeed.   
He will be remembered for not only his humor and unending kindness to those around him, but for never hesitating to help others and lend a helping hand or a smile when needed, whether you knew him or not. He was the guy who went to his niece's multiple father / daughter events with a wink and a grin, the guy to deliver a perfectly timed one-liner in a grim moment making everyone smile, the dad who made fun of other dads for yelling at their kids while shooting a thumbs up and a funny face to his own, and the guy who showed up at funerals – even if it was the wrong one – believing that everyone deserved someone to show up for them. We will miss him with every missing joke and inevitably when we see anyone with a visor walking by. We will miss him every time we watch Anchorman, The Cable Guy or any Chevy Chase movie ever. We will miss him for the man he was and the man he strived to be. We will miss him not only because he was truly one of a kind, but because we were all better for knowing him. In the words of Caddyshack, 'It's easy to grin when your ship comes in and you've got the stock market beat. But the man worthwhile is the man who can smile when his shorts are too tight in the seat."  
Visitation will be held on Wednesday June 22nd from 4-7pm at Chesmore Funeral Home of Holliston. A funeral Mass will be celebrated on
Thursday June 23rd at 11am at Saint Mary's Church, Holliston. Burial will follow at Saint Mary's Cemetery in Holliston. In lieu of flowers, donations may be made to Boston Children's Hospital Trust
at www.childrenshospital.org.