Print Friendly Version
Check your settings when you are happy with your print preview press the print icon below.
Show Obituaries Show Guestbook Show Photos QR Code

Print
May 20, 1951 - August 5, 2021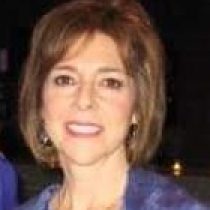 Visitation: Tuesday, August 10th 4:00-7:00 p.m. Chesmore Funeral Home of Hopkinton
Funeral Service: Wednesday, August 11th 11:00 a.m. Armenian Church of the Holy Translators, Framingham
Share your Memorial with Family & Friends
Hopkinton-
Dora Verne Garabedian,  passed away in Milford on August 5, 2021 at age 70.  Dora's life centered around an appreciation for art, music, education, community and family. Dora's creativity and joie-de-vivre left an indelible impression on those who knew her.  Dora graduated from Bridgeport University with a B.S. from the School of Nursing and received a Masters degree in Nursing from the University of Connecticut. Following her studies, she worked as an ICU and CCU nurse at Yale New Haven Hospital and was a pediatric nurse practitioner in Bridgeport.  Her interest in the arts led her to found the Cultural Arts Alliance in Hopkinton in 1997, which later became the Hopkinton Center for the Arts and which brought a vibrant performing and creative arts center to the town and neighboring communities. She was a lifelong flutist, including as a member of Pastiche, a women's performing arts group in Trumbull, CT and then subsequently as a member of the Hopkinton Chamber Group.  Dora contributed to the Hopkinton school system's educational development as Volunteer Director of In School Programs and coordinated the development of the system-wide Parent Teacher Organization. She was a passionate advocate who actively sought ways to enrich the educational experience of Hopkinton's school children.  
Within the Armenian community, she was a Sunday School Superintendent and teacher at the Armenian Church of the Holy Resurrection in Trumbull, CT, as well as at the Armenian Church of Our Savior in Worcester, MA and Armenian Church of the Holy Translators in Framingham, MA of which she was a founding member.  Dora combined her interests in art, music and community into a gift basket business, Baskets Beyond Belief, serving customers throughout the Metrowest Boston area with artistically crafted bespoke gifts. Her flowery and seasonally-tailored voicemail greetings became the stuff of legend, with her friends and her sons' friends calling to hear her latest installment.   A consummate host, Dora enjoyed sharing her passion for cooking and baking, particularly of Armenian food, with friends, family and guests. Dora relished opportunities to entertain, whether through lavish holiday banquets or refreshing summer parties. An avid traveler, Dora enjoyed exploring other countries and cultures. She treasured opportunities to experience her favorite artists, classical music and opera during her travels with her husband, Tom, and particularly loved her visits to Paris and Venice.  
Dora is survived by her loving husband of 45 years, Thomas John Garabedian and her siblings Dr. John S. Kishibay and his wife Dr. Donna Eteson of Los Angeles, CA, Karen Y. Kishibay of Fairfield, CT, and Darby Kishibay Hobbs and her husband, James of Chatham, MA. Dora leaves behind three sons and four grandchildren – Deran Thomas Garabedian and his wife, Katy Alexander and their daughter, Zabel Arya of London, UK; Berj J. Garabedian and his wife, Dr. Laura Garabedian and their sons Thomas, William and Charles of Needham, MA; Gregory C. Garabedian and his wife, Daniella Garabedian of Somerville, MA – as well as numerous nieces and nephews and a loving extended family.  
Visitation will be held on Tuesday, August 10th from 4:00-7:00 p.m. at the Chesmore Funeral Home of Hopkinton, 57 Hayden Rowe St. Funeral services will be conducted at the Armenian Church of the Holy Translators, 38 Franklin St., Framingham, MA at 11AM on Wednesday, August 11.  In lieu of flowers, contributions in Dora's memory may be directed to the Armenian Church of the Holy Translators or the Hopkinton Center for the Arts, 98 Hayden Rowe, Hopkinton, MA. 01748