Print Friendly Version
Check your settings when you are happy with your print preview press the print icon below.
Show Obituaries Show Guestbook Show Photos QR Code

Print
April 26, 1955 - February 17, 2022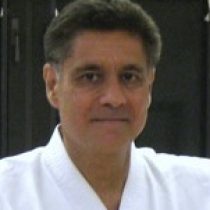 Visitation: Thursday, February 24th 8:30-10:30 a.m. Chesmore Funeral Home of Holliston
Funeral Mass: Thursday, February 24th 11:00 a.m. Saint Mary's Church of Holliston
Burial: Following Mass at Saint Mary's Cemetery, Holliston
*Masks are required during funeral services regardless of vaccination status
Share your Memorial with Family & Friends
Clark was the son of the late Helen and George C. Jones. He was the husband of 24 years to Louise S. Jones of North Grafton.
Clark epitomized 'connection'. He believed the world rarely meets you half way, so to 'be someone' in this world meant you have to tackle it every day with the people 'The Boss' brought into your life!  It never really mattered to him who you were or what your profession was, he never even cared to ask.  His focus was on forging bonds and connecting people not only to himself but most importantly to each other. If you knew him, you felt this 'magic'!  He allowed himself to be vulnerable and in the process gave permission for others to do the same.
Besides connection, Clark is well known for his fierce 'fighting spirit'. Dedicated to martial arts since he was thirteen, he always said the training wasn't about being prepared for a random parking lot brawl that likely would never happen – no, it was about training your mind and spirit to rise (with grace & poise) for the inevitables that life throws at all of us.  In his 13-year battle with annual recurrent metastatic kidney cancer – he showed us all how to live while bearing the toll it took from his body and time. As he continued to 'win' each recurrent battle – uncertainty became his friend.  He stopped listening to the medical reports (and so did his docs!); instead he put his faith in God's will and God's time.  He refused to be defined by his illness and made sure every single day to ask about and show that he cared about the people around him.
Last on this list, but first in his heart was the love of his family. Not just his wife and daughter who he adored, but his brother and sister, and all his nieces and nephews!  To know Clark was to know that he loved you and relished family times.  An avid sports fan, he followed all the Boston teams but nothing was as treasured as his NE Patriots.  A season ticket holder with  his brother for 30 years, Clark loved attending the games with family and those friends that became family. Even as he grew more ill, he pushed himself to attend as it meant so much to spend those days with everyone.  He made life long friends any place he went; it was truly amazing!
Clark always felt blessed to have two full careers in his life!  An accounting graduate from Bentley University he started as a college intern and worked for many years at Data General in their Engineering Division. Focused on managing their budget while funding R&D, he created a complete structure that earned him a newly created financial planning position. When Data General downsized in the early 1990's Clark started his second chapter of his life opening his own martial arts dojo (Clark Jones Okinawan Karate).  Teaching others and sharing the many Okinawan lessons he learned through the years was much more than a job, it was his life's work; if you were his student, then you know he did it well! Clark loved working with teens and in his early years ran the junior division for his teacher and life mentor Walter Mattson.  He and his best friend Dr. George Gordon created and taught karate to the spinal cord injury program at the VA hospital. Through that program, many vets who lost the use of their limbs were able to train their minds and actually make gentle motions that mimic karate exercises! Clark achieved the prestigious rank of 9th Degree Hanshi (Master) promoted in Okinawa Japan by his teacher of 50 years, Master Walter Mattson, and his teacher, Master Shintoku Takara.
Besides his wife, Clark leaves behind his daughter, Jessica (Jones) Bisiak of Westborough and Worcester; his siblings, Wayne C. Jones and his wife, Coral Jones, Sandra Jones Hackett and her husband, Michael of Holliston; his nieces and nephews, Karen, Diane, Linda, Michael, Jennifer, Bradford, Jennica; as well as many great-nieces and great-nephews; his mother-in-law and sisters-in-law.
The family sends a special and warm thank you to the many physicians and nurses at Beth Israel Medical Center who joined his fight by digging in and using their skills and knowledge to find creative and novel ways to treat each successive recurrence. Many of his docs noted that he had such an intense determination to live, they wanted to do something to help! With deepest gratitude to Virginia Seery, NP who Clark referred to as his angel on earth, walking every single step of the thirteen years with us – night or day, on vacation or not!  Dr. Michael Atkins who was the first one to give us hope after this horrible diagnosis in 2009. Dr. Anand Mahadevan who introduced us to CyberKnife and told us in no uncertain terms – if you want to fight, I'll be right there by your side. Dr. David Kaplan who willingly stepped in time and again after Dr. Mahadevan moved on giving us confidence our fight was still in tact! Dr. David McDermott whose quiet but constant strong presence saved us from making a couple wrong decisions along the way, and helped us find peace with this last one. Dr. Roger Shapiro, though the newest member of our team, joined the fight these last few weeks and was as fiercely committed as everyone else. Seeing Clark's will to survive, he carried us all on his back for weeks as he worked so hard to find a treatment. And last but not least, Dr. Muneeb Ahmed who not only saved Clark several times prior, in what became the last battle, Dr. Ahmed stepped in to offer Clark a final moment of hope. Being told his condition was inoperable, Clark was preparing for the end;  Dr. Ahmed and his team strategized a novel, never-been-done before surgical intervention, that not only gave Clark some more time – it allowed him to pass with hope in his heart!  To all of you, our family is forever grateful. You gave us thirteen years with our husband, dad, brother, friend, teacher, and mentor.
Visitation will be held on 
Thursday, February 24th

from 8:30-10:30 a.m. at the Chesmore Funeral Home of Holliston, 854 Washington St. www.ChesmoreFuneralHome.com A funeral mass will follow at 11:00 a.m. at Saint Mary's Church of Holliston, 708 Washington St. Burial will follow in the parish cemetery. In lieu of flowers, donations may be made in Clark's name to Saint Mary's Church Youth Program, 8 Church St. Holliston, MA 01746.