Print Friendly Version
Check your settings when you are happy with your print preview press the print icon below.
Show Obituaries Show Guestbook Show Photos QR Code

Print
December 10, 1966 - December 21, 2020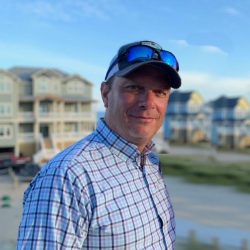 Visitation: Monday, December 28th from 4-7p.m. Chesmore Funeral Home of Holliston 
Private Funeral Mass 
*Please follow covid-19 guidelines. We ask that you do not enter our building if you are experiencing any symptoms.
Share your Memorial with Family & Friends

Add A Condolence / Photo Album
Posted by:
Mary Casali
Posted on:
January 19, 2021
Please accept my heartfelt condolences. I could not believe this was the same wonderful guy I worked with in the SEMA office when I read of his passing in the Amica news. Heaven has certainly gained an angel, but I am so sorry for your loss.
Posted by:
Carla R. Cowell
Posted on:
January 6, 2021
To the immediate and extended Murphy family, my deepest condolences. I worked with Chris at Amica and he was one the kindest and most honest men I have known. I was and still very saddened by his passing. I pray comfort and peace over each of his loved ones through these difficult times and hope that you find solace in the great impact and imprint Chris has left behind. Be blessed today and always.
Posted by:
Keith
Posted on:
December 28, 2020
Dear Dana and the Murphy family, Please accept my most sincere and heart felt condolences on behalf of Hopedale Youth Baseball. I was fortunate to work with Chris on the board, his dedication and love for the game was inspiring to us all. The town and league were lucky to have Murph!! We will be making a donation in his honor and will be sure you are aware of the charity and cause selected. Keith Smith Hopedale Youth Baseball
Posted by:
Sandra N Alibozek
Posted on:
December 27, 2020
Tim and I send our deepest condolences to you, Dana, and your entire family. We feel truly blessed to know Chris through mutual friends, the Hylands, and to have spent fun times together at Striperfest 2018 and 2020. Chris will forever remain in our hearts. Dana, we will hold you and your family in our thoughts and prayers during this time of great sadness.
Posted by:
FREDERICK Kast
Posted on:
December 26, 2020
There are no words to express the sorrow. I knew Chris at work. He always had that smile and twinkle in his eyes and spoke so proudly of his family. Rest assured that God has welcomed Chris home and will hold you all in His Loving Hands. Psalm 23. In deepest sympathy, Fred Kast
Posted by:
Carolyn Smith
Posted on:
December 24, 2020
Dear Cate and all of the Toppa and Murphy Families, My most sincere condolences, to all of you. My heart breaks, for such a terrible loss. I always love seeing all of your family-gathering photos. It's so nice to see, how everyone in your family understands the importance of staying close and making it a priority, to do so... it is in times, like these, that having loved ones, by your side, is paramount. You are fortunate to have each other. Dana, I am just so sorry, for your loss. My thoughts are with you. Love, Carolyn
Posted by:
Kristin Abdel-Aziz
Posted on:
December 24, 2020
My sincere condolences to the Murphy and Toppa families. I had the pleasure of working with Chris at Amica. I can't imagine the loss you're feeling at this time but hope that the wonderful memories you have and the support of family and friends carry you through and bring you peace. You are in my prayers. Kristin
Posted by:
Jennifer Tickell
Posted on:
December 24, 2020
Dear Murphy and Toppa families,, We are deeply saddened to hear of the loss of your beloved Chris. Lean on each other and the bonds of love and friendships will support you. Listen to each tale told about him for they are gifts to cherish. With sincere condolences, Jennifer, Brennan, and Halle Tickell
Posted by:
Ray Zientara
Posted on:
December 24, 2020
To The Murphy Family -- I worked with Chris at Amica and I every time I spoke with him it was a positive experience. I was very saddened to hear about your loss. Please accept my sincere condolences. May the peace that comes from the good memories of Chris comfort you now and in the days ahead.
Posted by:
Diane M McDermott Roy
Posted on:
December 23, 2020
Dana, Betty and the entire Murphy Toppa family. My heartfelt condolences on the loss of Chris. I am hoping that your love for Chris and each other will help you find some comfort to be able to cope with this very unfair and tragic loss to your family. My prayers for all of you and for Chris. Diane Roy
Posted by:
Lisa Woods
Posted on:
December 23, 2020
Dear Dana, I'm so terribly sorry for your loss. Please know that you and your entire family are in my thoughts and prayers. Sending hugs. Lisa
Posted by:
Christine Moyer
Posted on:
December 23, 2020
To Dana and family, I am so sorry for your loss. Sending love and blessings. Christine Pannacciulli Moyer
Posted by:
john strain
Posted on:
December 23, 2020
To The Murphy Family -- Please accept my deepest, heartfelt condolences on the recent passing of Chris. I worked with him at Amica and he was always such a nice guy. He will be sorely missed. I hope the many kind words of family and friends will help you through this difficult time. I will keep the Murphy Family in my thoughts and prayers. God Bless!
Posted by:
Kristen Mahoney
Posted on:
December 23, 2020
To the Murphy Family & Toppa Family, My deepest condolences on the passing of Chris. I was so sad to hear of this news. I remember him mostly from HS, but always loved what a nice and fun guy he was. I hope you look to each other for strength in this time of loss and hold onto all the fond memories you've had with him. He will be greatly missed by all who knew him. My thoughts and prayers are with both families. ~Kristen Wolters