Print Friendly Version
Check your settings when you are happy with your print preview press the print icon below.
Show Obituaries Show Guestbook Show Photos QR Code

Print
December 15, 1942 - February 20, 2021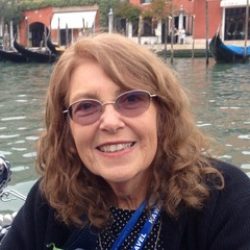 Funeral Service: Saturday, March 13th 10:00 a.m. Chapel of the Cross, Westborough
Interment will be held at a later date
For those not able to attend the service, please feel free to visit the live stream link

Add A Condolence / Photo Album
Posted by:
Neil and Kathy Vanaria
Posted on:
March 2, 2021
Bev was such a great encourager and strong and stead pillar for as long as I can remember. We have always admired and been inspired by the Spence family and your collective testimony of faith. We are thankful for her example and we mourn with you, but like you, not without hope. Our love and prayers are with you all. Thank you for sharing a life well lived and an example to follow. With all our love and sympathy, Neil and Kathy
Posted by:
Kathy Sullivan
Posted on:
February 28, 2021
I personally did not know Beverly but I have had the opportunity to know her beautiful daughter Rachel so I am sure that she was a beautiful person inside and out. May you rest in peace, forever missed but always there watching over. Love and hugs from Kathryn Sullivan and family
Posted by:
Kathleen Van Wagenen
Posted on:
February 28, 2021
So sorry for you loss Bethany, Scott and kids. Gerritt and Kathleen
Posted by:
Maria Lewis
Posted on:
February 26, 2021
While I did not know Beverly I do know her daughter Rachel. Rachel is a wonderfully caring nurse and person and is a beautiful reflection of her mom. My thoughts are with her and her family.
Posted by:
Milton Singh
Posted on:
February 24, 2021
Our deepest condolence to Jim and all the family members. Beverly and Jim were our neighbors in Poinciana Florida. Bev was a very Professional but polite lady she interacted so well with all the people in Coopersmith Village. We would miss her very much. With her character, it is almost certain that she would be resting with our Lord Jesus. Milton & Patricia.
Posted by:
Francesca Cerutti-Harris
Posted on:
February 23, 2021
The Independent Association of Framingham State Alumni extends its condolences to Beverly's family and friends. She was a valued member of our alumni family and the class of 1998.
Posted by:
Kevin & Linda Dodge
Posted on:
February 22, 2021
Words cannot express how sad we are for all of you and we pray that the God of all comfort will be your comfort and He will surround you with His peace during this time. Bev was and will always be remembered as a loving woman of God who leaves a legacy of a true Proverbs 31 woman. We love you all and our prayers are with you.
Posted by:
Carol and George Foote
Posted on:
February 22, 2021
We are so saddened to hear of Beverly's passing. We sure enjoyed the frequent lawn chair chats in our driveway over the past two years. It sure wasn't the same down here without the two of you!
Posted by:
Marie & John Olson
Posted on:
February 22, 2021
So sorry for your loss. Prayers for the family from your neighbors in Traditions.
Posted by:
Richard Hanson
Posted on:
February 22, 2021
Deepest sympathy to all of Beverly's family from a neighbor at Traditions at Lake Ruby.
Posted by:
Andrew & Margaret Doan
Posted on:
February 22, 2021
May you rest in peace, Bev. We so enjoyed you and Jim in our home for Bible study and fellowship, and all that you added to our personal lives, and the life at Church too. Your life and ministry is a wonderful testimony to everyone about God's love, and your love for your Savior, Jesus Christ. Well done, good and faithful servant. We'll miss you, until we meet again through the providence and mercy of God. Jim, we hold you up in prayer. We love you, brother. Our hearts are broken for you. May you experience God's comfort in truly profound ways and His protection and providence, too. When you return to Florida, we are here for you. God bless you.