Print Friendly Version
Check your settings when you are happy with your print preview press the print icon below.
Show Obituaries Show Guestbook Show Photos QR Code

Print
January 4, 1959 - June 8, 2019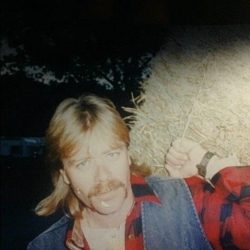 Visitation: Thursday, June 13th 9:00-11:00 a.m. Chesmore Funeral Home of Holliston
Funeral Service: Thursday, June 13th 11:00 a.m. Chesmore Funeral Home of Holliston
Burial: Following mass at St. Mary's Cemetery, Holliston

Add A Condolence / Photo Album
Posted by:
Stephen Edward Burns
Posted on:
June 14, 2019
I placed this poem into my brother Tom's coffin on Thursday morning. -Stephen ---------------- How Clear, How Lovely Bright By A. E. Housman How clear, how lovely bright, How beautiful to sight Those beams of morning play; How heaven laughs out with glee Where, like a bird set free, Up from the eastern sea Soars the delightful day. To-day I shall be strong, No more shall yield to wrong, Shall squander life no more; Days lost, I know not how, I shall retrieve them now; Now I shall keep the vow I never kept before. Ensanguining the skies How heavily it dies Into the west away; Past touch and sight and sound Not further to be found, How hopeless under ground Falls the remorseful day. Alfred Edward Housman (1859–1936) was an English poet best known for a collective work called A Shropshire Lad, which has remained consistently in print since first published in 1896. A renowned scholar of the classics, Alfred was, for many years, a professor of Latin at Trinity College in Cambridge, where he had a reputation for terrorizing his students and never bothering to learn their names. Widely known and admired even now, Alfred's work is referenced in, and excerpted from, everything from movies to comic books.
Posted by:
Lori MacDonald Carlson
Posted on:
June 13, 2019
I'm so saddened by Tommy's passing. I grew up pulling oxen with the Burns family, including his sister Nancy as young teenagers. He was a regular at Fryeburg Fair that I looked forward to seeing every year for a few decades. My sincere condolences to the family and I'll remember his voice and character always.. Lori Carlson
Posted by:
Stacy Allen
Posted on:
June 13, 2019
We are so sorry to hear of Tom's passing. We would see him every year at Fryeburg fair and he was always so nice and patient with our 3 girls when they hung out with Tom, Sandy, Ted and the crew. Especially with our oldest who talked his ear off constantly. I hope the happy memories you have of him will help in this time of sorrow. Stacy, Alex, Isabella, Julia and Veronica Allen
Posted by:
Dennis aleff. Sr.
Posted on:
June 11, 2019
Sorry to hear of my cousin Tom passing and very sad for his immediate family who recently put there dad to rest!!! Tom you left us way to soon but you will never be forgotten!!! RIP. Dennis key west, fla.
Posted by:
Marisa Burns
Posted on:
June 10, 2019
It is with great sorrow that we say goodbye to Thomas M. Burns, my dear uncle and godfather. Thank you for always making me laugh when I was a kid and getting me to eat beans at family cookouts because you said they're good for me..you always looked out for your family and that is a characteristic that I look up to. I wish we had more time to re-connect and renew, but life is just too short. Rest in peace.
Posted by:
Patricia burns
Posted on:
June 10, 2019
I'm still in shock about Tommys passing he made the world light up when he entered a room . He won big cool trophy's and best of fair for his prized oxen and his dads too .. he was proud of all his children and proud of his god daughter marisa burns my daughter . He had a soft spot for the kids at family gatherings and he and I always entertained the kids while my sisters did the food . He could repair anything he worked on my truck for me .. what I'm saying is ... he is loved and missed so much that I just don't have the words express ... I'll miss his handsome face bending down towards children and smiling holding a cup of coffee .. if I didn't say it I love u tommy burns . And u r just the best brother a sister could have .. thanks licking me in the chicken coop .. say hi to ma and dad for me and offer them a cup of coffee xo
Posted by:
Stephen Edward Burns
Posted on:
June 10, 2019
Our family's character has taken a very big hit with my brother Tom's sudden passing. I was so very much looking forward to a renewed friendship with him post our father's recent death. Too soon to lose Tom now. He was the most authentic person that I may ever know. Sorrowful. -Stephen