Print
May 17, 2017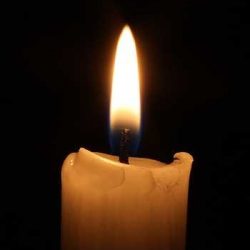 Visitation: Sunday, May 21st 3:00 - 5:00 P.M.  Chesmore Funeral Home of Hopkinton
Funeral Mass: Monday, May 22nd 10:00 A.M. St. John's the Evangelist Church, Hopkinton
Hopkinton-
Thomas M. Kinzler, Sr., of Hopkinton, passed away peacefully on Wednesday, May 17th, 2017, surrounded by his family after a four-year battle with cancer.  He is the beloved husband of 35 years to Margaret "Peggy" (Savoy) Kinzler.
Thomas Kinzler was born in Pittsburgh, PA, and is the son of Margaret (Bradburn) of Pittsburgh, PA, and the late Ralph Kinzler, Sr.  He was raised and educated in Pittsburgh, PA.
While living in Hopkinton, Thomas was Vice President, Counsel for John Hancock Financial Services for the last ten years. Previously to John Hancock, he worked as an attorney for Mass Mutual Life Insurance for 17 years while living in Wilbraham, MA.
He has always been an avid Pittsburgh Pirates, Penguins, and especially Steelers fan.  Tom also enjoyed spending time with his family.
In addition to his wife and mother, Tom is survived by his two sons, Thomas M. Kinzler, Jr., and Daniel J. Kinzler of Hopkinton, and two brothers, Ralph "Jack" Kinzler, Jr. of Trenton, MI, and Richard Kinzler of Pittsburgh, PA.
He is predeceased by his sister, Janet Kinzler, who passed away earlier this year.
Visitation will be held on Sunday, May 21st from 3:00-5:00 P.M. at the Chesmore Funeral Home of Hopkinton, 57 Hayden Rowe St. www.ChesmoreFuneralHome.com.  A funeral mass will be celebrated on Monday, May 22nd at 10:00 A.M. in St. John the Evangelist Church, Hopkinton, MA.  Burial will be private.
In lieu of flowers, donations in his memory may be made to the University of Pittsburgh Athletic Department. www.giveto.pitt.edu/ways-give
Arrangements are under the care of the Chesmore Funeral Home of Hopkinton.