Print
July 2, 1941 - October 15, 2017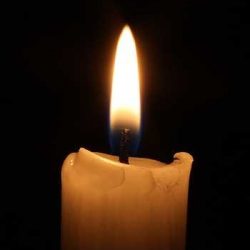 Visitation: Friday, October 20th 5:00-6:00p.m. Chesmore Funeral Home of Hopkinton
Service: Saturday, October 21st 10:00a.m. Rural Crematory, 180 Grove St. Worcester
Southborough-
Krishna K. Mishra, 76, of Southborough, passed away Sunday, October 15, 2017. Born in Kanpur, India, he was the son of the late Premvati (Bajpai) and Shivadhar Mishra. He was the husband of the late, Chittra (Shukla) Mishra.
Krishna is survived by two sons, Sarvang Mishra and Shubhang Mishra, a grandchild, Maya Mishra and four siblings who reside in India.
Visitation will be held at 5:00-6:00pm. on Friday, October 20th at the Chesmore Funeral Home of Hopkinton, 57 Hayden Rowe St. www.ChesmoreFuneralHome.com A service will be held at 10:00a.m. on Saturday, October 21st at Rural Crematory, 180 Grove St. Worcester, MA. 01605.